DUBS ON 5th FAMILY DAY FUNDRAISER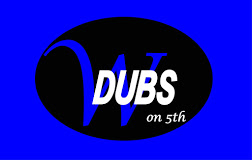 FAMILY DAY OUT - MONDAY, FEB 19TH - OPEN TIL CLOSE - 11AM -11PM
Come on out for a snack, lunch or dinner. Take advantage of the day off from school for some friends and fun. We are fundraising for field trips and end of year events. Mention Williams Township PTA to your server and Dubs will donate 10% to our PTA. Can't get any easier than that!!! Eat in or take out - doesn't matter it all benefits our kids.
Dubs on 5th - (610) 438-3827
402 5th Street
West Easton, PA
We thank your for your support!!