Come join us at our WTES Halloween Trunk or Treat Party!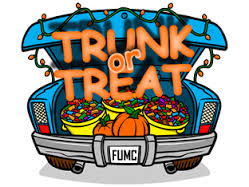 Date: Saturday, October 20th from 5:30pm - 7:00pm in the WTES parking lot. �Rain date is Saturday, Oct. 27th.
This event is open for all family members to attend (no clearances needed). Children are to stay with their parents during this event.
We are in need of trunks for the children to trick or treat or do an activity out of and also snack donations.
Please sign up if you can make it!
Please note: No peanut products will be allowed! See suggested Food/Candy list on sign up page
Click here for the on-line schedule.